Trying To Conceive Journals
Active / Popular CTP Journalers in The Past 7 Days
Recent Community TTC Journal Entries
Times up.
Posted by siflippen »

1 hour ago - 3 views - 0 comments - 0 likes


Well I'm really hoping one day was enough!! Hubby left yesterday and let's just say we couldn't finish what we started, even though we tried. So we were able to get busy the night I ...
stress
Posted by masturina »

2 hours ago - 0 views - 0 comments - 0 likes


has a variety of business and fertility drugs I do .but I really hope this time successful TTC ...
~11DPO BLOOD TEST
Posted by loveandlavender »

3 hours ago - 11 views - 0 comments - 0 likes


Good evening! This morning I was able to get an appointment at a walk in clinic which meant my wait time was significantly less, happy girl was I! The doctor I saw was lovely. She wa ...
Hsg today!
Posted by Megan919 »

5 hours ago - 11 views - 0 comments - 0 likes


So I had my hsg done today. Was terribly nervous since this was my first, but it went very well. Not much pain at all just a little discomfort. She had some problems getting the balloon ...
DPO1
Posted by LuckyInKY »

9 hours ago - 15 views - 0 comments - 0 likes


Finally ovulation has come and gone! I did so much to prepare from using the Clear Blue Easy Advanced Ovulation test, OPKs, BBT charting, baby aspirin, and whole milk products. Not to m ...
Feeling Better today
Posted by Lalou3tt3 »

10 hours ago - 13 views - 1 comment - 0 likes


Hello everyone, not much has changed. I have been pretty sicked for the past days and I am somewhat better but I have been missing school and work, but my DH has been so supportive a ...
Long period = NOV - DEC 2015
Posted by LatnLily »

10 hours ago - 8 views - 0 comments - 0 likes


My cycle was 39 days. Now that was odd. nov 4 - dec13 - maybe mmc December? This is tough. I wish there was easier way of doing this, or at least to deal with disappointment.!! Ne ...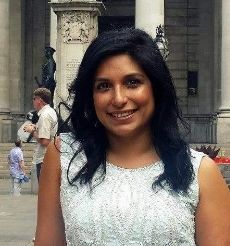 And I'm out too!
Posted by scuba.chick »

19 hours ago - 38 views - 7 comments - 0 likes


Well I'm almost relieved as the guessing was driving me insane. Another fairly short cycle for me. 26 days compared to my pre Xmas cycles of 28-29 days. At least I won't be wasting ...
Popular Journal Entries
Best laid plans and all that.....
Posted by HecRed »

2 days ago - 134 views - 21 comments - 7 likes


I feel like I've been hiding under a rock since starting my latest treatment cycle. I guess ive just wanted to ignore the whole process and put it out of my mind. Well, things didn't go ...
So far so good *pregnancy chatter*
Posted by dakotagurrl »

5 days ago - 168 views - 17 comments - 6 likes


I went to see my Dr to get the paperwork for bloods and a scan. I went later that afternoon and had the blood work done. The girl who did it was an absolute dream. No pain or bruising.. ...
I'M OUT!!!
Posted by gemmalou79 »

2 days ago - 61 views - 13 comments - 0 likes


Looks like I ovulated after all, last night and this morning I noticed a familiar pink discharge on the toilet paper - very little but still enough to tell me AF is on her way should be ...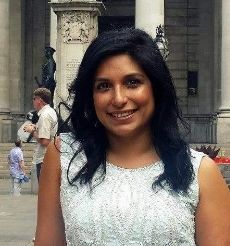 Temps are starting to drop
Posted by scuba.chick »

3 days ago - 73 views - 12 comments - 0 likes


So I think it's a matter of days. Today is 11DPO. I'm due Thursday on my shortest cycle. Another BFN on FRER. I know, I know. I can't seem to stop testing. I think because the temps app ...
Scream
Posted by Mem401 »

4 days ago - 107 views - 9 comments - 0 likes


I seriously want to throw myself on the ground and throw the biggest tantrum anyone has ever seen. I want to scream at the top of my lungs. This afternoon I felt cramps return so I w ...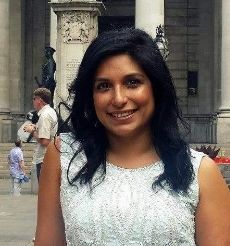 Having a bad day :'(
Posted by scuba.chick »

6 days ago - 50 views - 8 comments - 0 likes


Woke up with a horrible headache, and feeling a bit sick. Not sure if that is because of my headache, but felt so distracted I've made a massive mistake at work and sent my boss to the ...
Confused
Posted by 1sunshine7 »

1 day ago - 38 views - 8 comments - 0 likes


Not sure what is going on with this cycle. I usually ovulate around 14dpo. I have no idea if and when i ovulated this cycle. My OPK's are blazing positives for 4 days, the fertility mon ...
What the....??!!
Posted by RPope84 »

4 days ago - 54 views - 7 comments - 0 likes


For the first time since I've been TTC, I have no idea when I ovulated. Chad and I did EOD BDing so we're probably covered, but I'm still frustrated. I'm sure it is my body adjusting t ...